This chicken with wild garlic and lemon is my first true spring recipe on my blog.

My home is the place I love most of all. I particularly get this feeling when I come home from a holiday. Today is such a day. I've just returned from a one-week holiday in Italy. I had a wonderful time, lots of fun and did so many exciting things.
But yet, as soon as I opened the door of my house, smelled the familiar scent and my cat welcomed me with a scolding meow, I knew that this is the place I feel most comfortable in. All of a sudden, it is such a pleasure to feel the water of my own shower hailing down on my skin, to envelop myself in my own bed sheets and to drink my own tap water. And when I finally walk into my beloved garden my happiness seems to be complete. Home sweet home.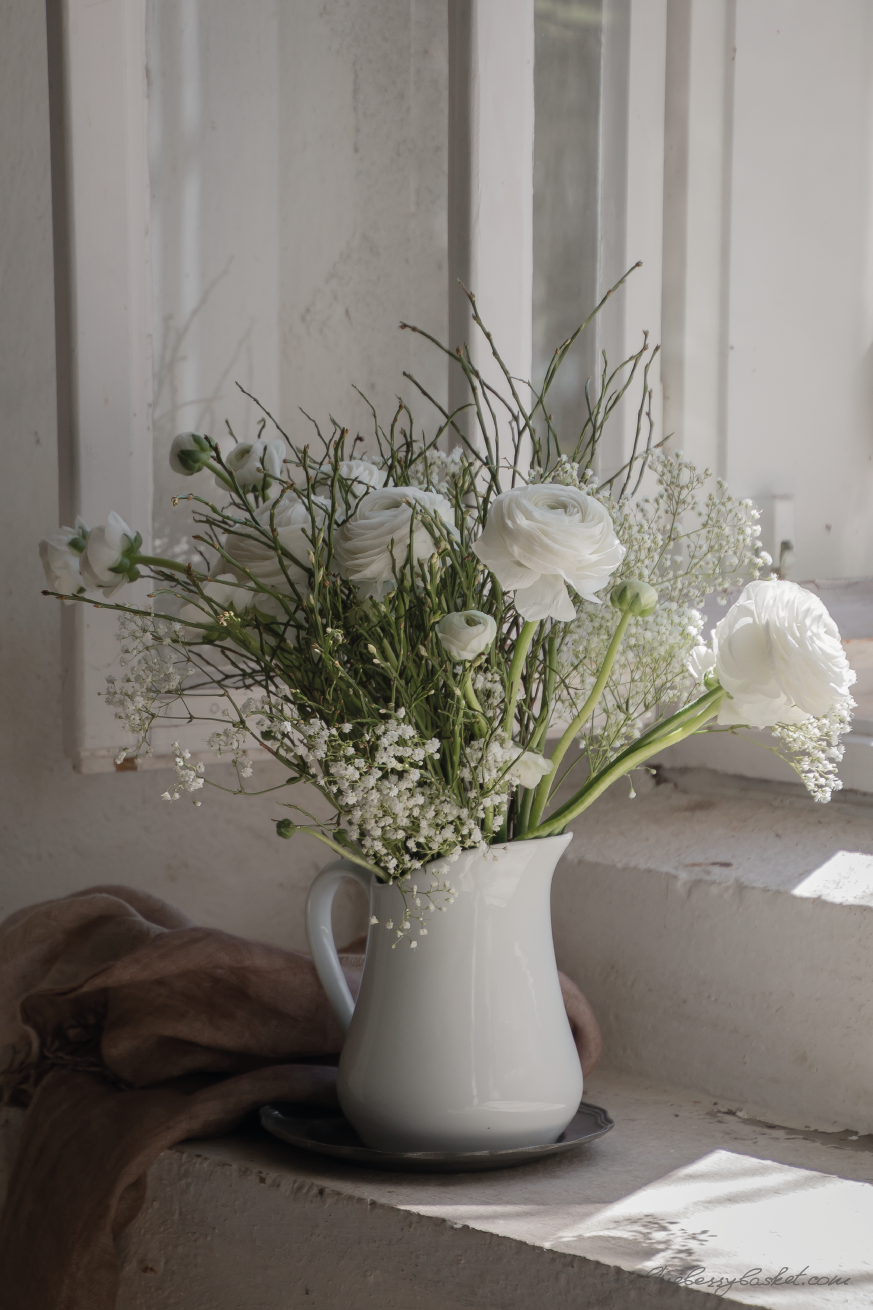 Don't get me wrong, I utterly enjoyed being away, eating all this delicious Italian food and yet, I am looking forward to cooking my own meals again.
The first dish I wanted to cook for you is a chicken with wild garlic and lemon. I love herbs so much and I equally adore chicken. So here we are, a simple spring recipe for you and for me.
I got the wild garlic and the buttercups in the photos from our local nursery and green grocer. They have a huge vegetable garden where they grow all kinds of vegetables and herbs all year round and this wild garlic was found in one corner of their vast garden. Delicious!
…