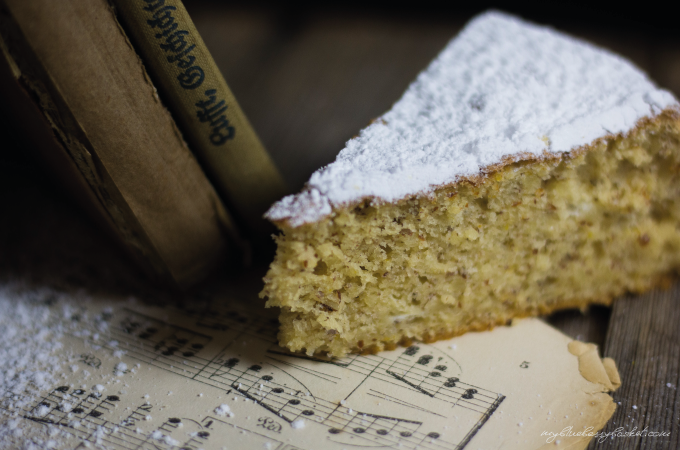 For my latest recipe I took a peek at our neighbor's cuisine and adapted the Italian Almond Cake for my purposes and my taste. The result is a fluffy cake with tender orange flavor.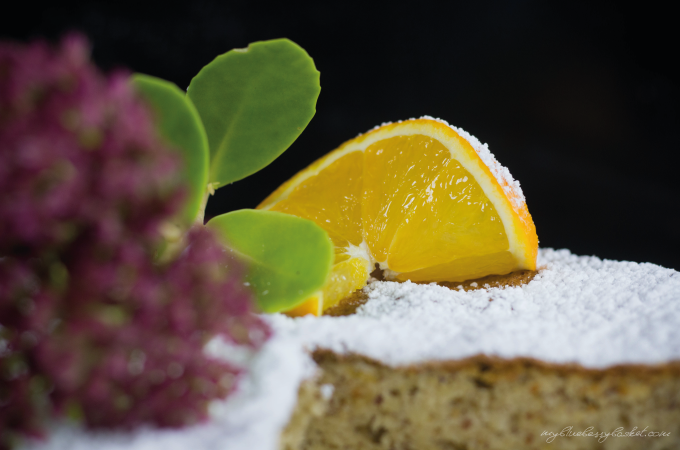 Most of you know me as a foodie who loves to prepare and eat delicious food. Well, taking photos is admittedly also great fun. 😉 What I haven't revealed so far, though, is my enormous love for music. With music things in life get so much easier. Music is like magic that has the power to keep you enchanted. Victor Hugo, the French poet (1802-1885) once said,
Music expresses that which cannot be put into words and that which cannot remain silent.
As soon as I start cooking you can hear music coming from the speakers in my little kitchen. The melodies and voices become ingredients of my recipes. Sometimes it is the music of classical composers and their performers, then it is the sound of jazz or the songs of contemporary artists. They all inspire, calm and animate me.
This is also the reason why I don't want to withhold these wonderful melodies from you any longer and I want to present a playlist with every blog entry from now on. This is music you can listen to while cooking or eating your meal … and of course, whenever you feel like listening to it. I am going to introduce you to a lot of classical music, but also to soundtracks of films and to the music of contemporary singers and musicians.
In order to provide links more easily I joined the affiliate marketing programs of Amazon and iTunes. This means for you that you can use my links to directly connect to these shops and buy and download the music. In return, I get a small commission for the music you buy. Find out more about this affiliate marketing program in my disclosure.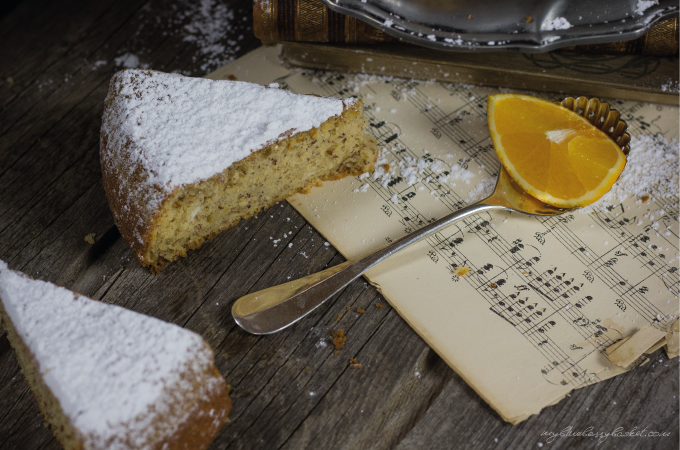 For today's playlist I was also guided by the achievements of our Italian neighbors. Therefore, you will find the overture to The Barber of Seville by Gioachino Rossini, the popular Adagio by Tomaso Albinoni, The Spring from The Four Seasons by Antonio Vivaldi, a Caprice by Nicolo Paganini and the magic sounds of Gabiel's Oboe from the soundtrack of The Mission by Ennio Morricone. These masterpieces are framed by The Philharmonic's interpretation of Oblivion by Astor Piazolla and Mozart's Piano Concert No. 20 (Romance). I compiled a list of music that carries passion and romance at the same time. Please, do tell me how you like it.
Astor Piazolla: Oblivion (The Philharmonics)

Gioachino Rossini: The Barber of Seville: Overture

Tomaso Albinoni: Adagio in G Minor

Antonio Vivaldi: The Four Seasons, Op. 8, The Spring

Nicolo Paganini: Caprice No. 11

Ennio Morricone: The Mission: Gabriel's Oboe

Wolfgang Amadeus Mozart: Piano Concerto Nr. 20 in D Minor; II Romance

Amazon Links:

I am really chatting a lot about music today. It's high time I said a few words about the Italian Almond Cake. This cake is really quickly made. Be aware, my playlist here is much longer! And it is wonderfully light and fluffy. The tender aroma of fresh oranges induces a most delicious flavor. What's also handy is that you can use almonds with the skin on, so you don't have to peel them.
Italian Almond Cake
4 eggs, separated into egg yolks and egg whites
100 g (1/2 cup) sugar
40 g (not quite ¼ cup) honey
80 g (1/3 cup) butter, melted
120 g (1 cup) ground almonds (skin on)
120 g (1 cup) flour, all purpose
1 ½ teaspoon baking powder
1 orange (zest)
120 ml (1/2 cup) orange juice
some butter and 1 tablespoon fine bread crumbs for greasing and dusting
powdered sugar (confectioner's sugar) for sprinkling
Preheat the oven to 160 °C (320°F). Grease a 9-10 inch springform pan with butter and dust with the bread crumbs. Set aside.
Beat the egg yolks, sugar and honey in a food processor until the mixture is very light in color and very fluffy. Beat in the melted butter. Combine the ground almonds, flour, baking powder and the zest of an orange in a separate bowl. Take turns beating the almond-flour mixture and the orange juice into the egg mixture. Beat the egg whites in a clean bowl until stiff peaks form. Gently fold the egg whites into the egg-flour mixture. Scoop the batter into the pan and bake in the preheated oven for about 50 minutes.
…